02 Aug

Famous Labs from TV and Film – Take 2
Could These Famous Labs From TV and Film Become a Reality
As lab experts we have a keen interest in famous laboratories and our previous blog on Famous Labs from TV and Film generated a lot of interest, so we decided to have a further look at fictional labs. They vary from messy, chaotic hangouts to high tech labs with robotics but without the help of the scientists, we all know that the protagonist would struggle. At Klick we like to think we provide the ultimate lab design for any scientist but could we make these labs a reality?
Avengers and their compound
Earth's mightiest heroes have a lab supporting them in the most advanced technology and robotics. With the occasional extra-terrestrial object scattered about.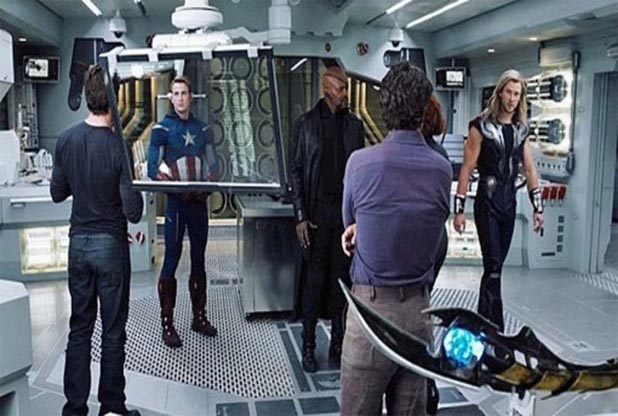 Avengers Compound – Read the article on Geeks
We can create the space but we'll leave the unidentified objects to you.
Doctor who and his Experimental Laboratory
The Doctor is a time travelling scientist from a far-off planet. Various incarnations of the doctor's character used a laboratory either to fix the iconic Tardis or for some other far fetched experiment like rejuvenating themselves with sound waves.
We can't make your lab space bigger on the inside than the outside but we are experienced in designing laboratory furniture to make the most of what space you do have.
Nina and the Neurons and her Lab
Sometimes a pop of colour is all you need. Nina understands that all too well with her neon coloured laboratory. Nina focuses on STEM subjects and interacts with children of a young age, encouraging them to engage in science and develop new skills. As we've worked on science laboratory refurbishment projects in schools Klick understand the importance of creating an innovative space that helps to inspire children to become scientists.
Q's Laboratory – James Bond
Q is the head of Q division, a fictional research and development division of the British Secret Service. Every hero needs a reliable inventor and technology expert to design their gadgets. Otherwise, how else would he save the world?
Klick would make sure Q had a state-of-the-art laboratory space which would be tailored to his extravagant needs.
Klick Provide Laboratory Furniture for TV Drama "Traces"
Red Production company were looking for authentic furniture to feature in the forensic lab scenes of their crime drama. Klick actually helped to create the reality of their set design by providing laboratory furniture to fit into a particular location required for season 2. The drama is set at the fictitious Scottish Institute of Forensic Science and Anatomy (SIFA) in Dundee, Scotland, where the forensic team uncover the truth of a murder case and bring a killer to justice. The photo below shows the lab assistants at work in the forensics lab.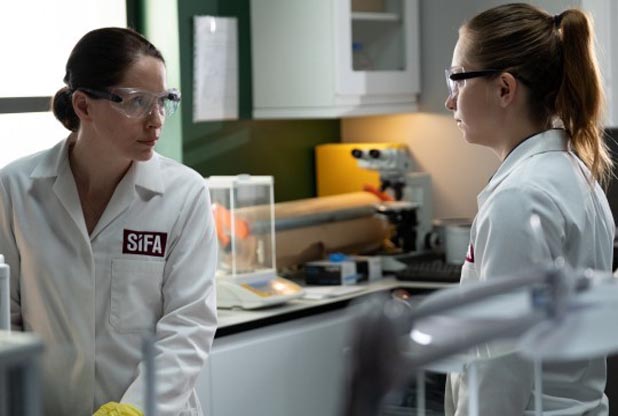 Read about Traces Season 2 on Metro
To bring us back down to earth, this is an example of one of our recent laboratory furniture installations featuring a real-life scientist.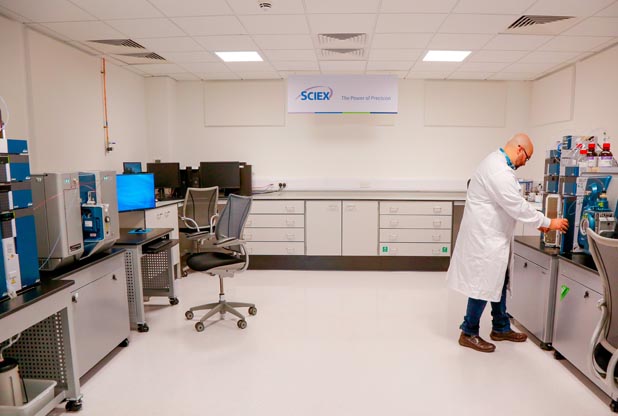 Sciex UK were looking to improve functionality in their labs and increase the laboratory storage. Klick came up with a solution to improve workflow and create a smart environment to showcase their products.
If you are looking for advice on improving your laboratory facilities our consultants would be happy to discuss your brief.  Please call 0161 998 9726 or contact us to get things started.