09 Nov

Mobile Laboratory Benches and Social Distancing
Benefits of Mobile Lab Benches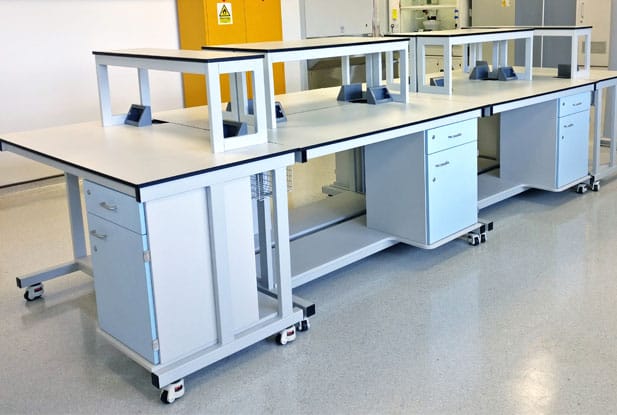 Maintaining safe working distances in a lab is a challenge for many scientists. It is not practical for scientists to work from home and so where possible it is necessary to reconfigure workspaces or processes to increase spacing.
Many labs have reviewed their layouts and as a result we have seen an increase in demand for our mobile laboratory benches.
Mobile units add flexibility to any laboratory environment. They can provide additional lab workspace without the commitment of fixed furniture that may not be necessary in the future. They can easily be moved to different locations as requirements vary.
This type of unit can be used to accommodate a change in layout if a new way of working needs to be adopted. For example, they can be positioned to allow one-directional paths and workflows to be set up. It may be necessary to adopt back-to-back or side-to-side working in order to keep staff members at a safe distance and additional mobile laboratory furniture can be used to facilitate this.
Klick offer mobile lab benches which are available in various sizes and configurations. Our heavy duty units are fitted with robust castors which provide a stable platform for any laboratory application.
Mobile Laboratory Furniture Options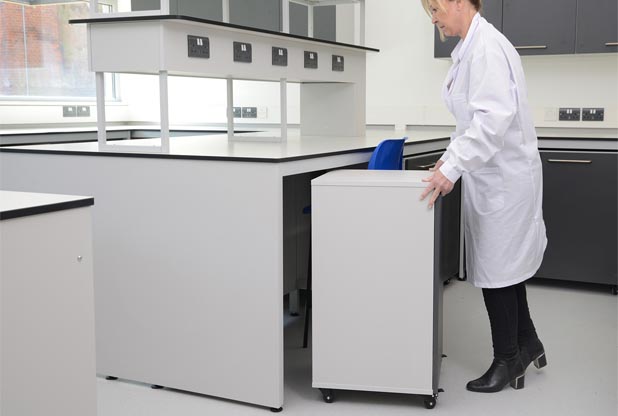 In addition to lab workstations Klick also offer mobile cupboards with robust lockable castors for easy manoeuvrability. Mobile laboratory storage units can easily be relocated by lab staff without disruption to the working space and can be supplied with doors, drawers or trays.
Mobile Lab Tables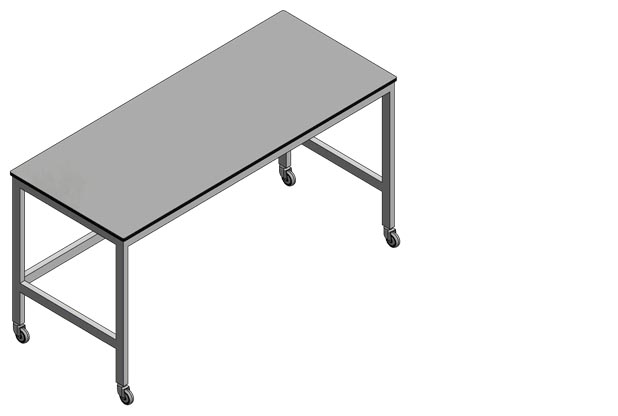 Some laboratories also specify lab tables with wheels. These are a popular and economical solution to flexible working in your laboratory. They are often used in conjunction with fixed lab furniture to add extra working space. Our tables are available with 16mm Trespa worktops which are durable and easy to clean. They are fully welded and have powder coated steel legs.
Klick are experts in laboratory planning with 40 years' experience. If your lab space needs to be re-configured our designers will be happy to advise on layouts suitable for current working conditions and advise on the most practical set up for your needs.
Please call 0161 998 9726 or contact us by email to discuss any plans to update your laboratory furniture.
Thanks, Javed.