31 May

Lab Fit Out – Cost Considerations
Lab Fit Out – Identifying the Brief at an Early Stage
Early identification of the full brief for a lab fit out is key to controlling costs. A feasibility study is advisable in order to test the efficiency and capability of any potential property. Buildings vary in flexibility and this can affect how practical and expensive it would be to fit out a lab space.
A right first-time approach can result in considerable savings and avoids unexpected maintenance or capital costs. Taking time initially to consider all the options and establish the full costs can ensure the optimum building is selected for development and mistakes are avoided.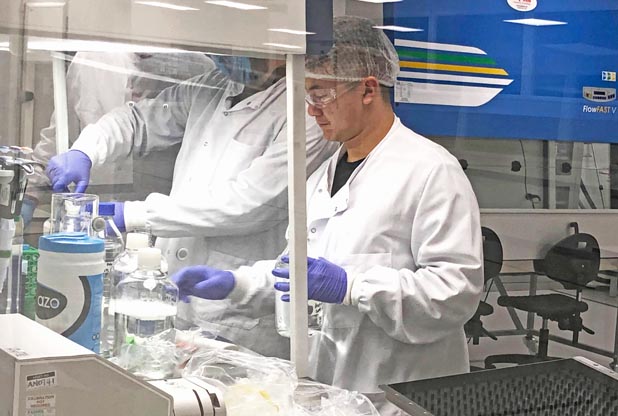 The following factors should be considered when fitting out a lab:
Equipment – Assess specific requirements, including lifecycle and the costs of updating machinery
Furniture Costs & Specification – There will be implications depending on the quality, design, proportion of fixed/mobile and the need to accommodate specific equipment
Worktops – Ensure appropriate investigation to select the correct specification. Chemical/bacterial resistance, abrasion, moisture resistance, heat exposure requirements all need to be met
Mechanical & Electrical Provision – This will have a major impact and can account for up to 30% of the project cost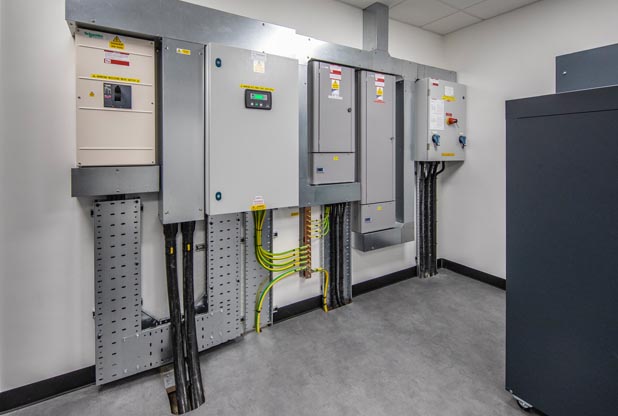 Fume Cupboard – Specification will need to suit lab functions, location and air supply

HVAC – Requirements will depend on the activity, number of employees, the configuration of the building and the Containment Level needed

Lighting– Focus on energy efficient technology to reduce operating costs

Data provision – Allow for expansion and opt for an ample supply of sockets throughout the building

Ergonomics – Look at how employees work, the quality of their seating, worktop heights, location of equipment and their workflow to avoid having to make costly changes.
The requirements for laboratories can vary significantly, particularly when controlled environmental conditions are specified. It is best to consult with an experienced supplier and discuss individual requirements in detail in order to identify an accurate cost for any new facility.
Ways to avoid additional costs when fitting out a lab
Allow sufficient resources to accommodate expansion. In the long term it is best to factor in potential changes at the planning stage. Adapting facilities once the lab is occupied has the disadvantage of interrupting work and can generate significant extra costs and potential safety issues.
Access to the lab area is a consideration as provision should be made to ensure that any future need for large equipment can be accommodated. Delivery and transportation to the appropriate location in the building can be facilitated by incorporating shutters or large double doors into the plans.
Invest in robust furniture to avoid safety and quality issues. Retrospective modifications and renovations can be costly.
Select a company with experience in lab design and start discussions early in the project. Designing a lab facility is a complex process and mistakes can be costly. All stakeholders should be consulted in order to establish the optimum workflow and the needs of all employees. If this guidance is available from the outset it can save development time and reduce the need for value engineering later in the project.
Regulatory Compliance – Building Control and Landlord requirements should be investigated fully to ensure such things as fire protection and ventilation regulations are met
A flexible lab design can ultimately save money as the layout can easily be adapted to accommodate equipment and staff changes without disrupting the workspace.
Mobile laboratory furniture can be included in your lab space which will future proof the design and allow for changes in processes.
How much will a Laboratory Fit Out cost?
The requirements for laboratories can vary significantly, particularly when controlled environmental conditions are specified. However it might be useful to refer to some previous projects in order to have a rough idea of budget requirements.
Recent projects vary from £500 sq/m to £4000 sq/m. The specification of these projects varies greatly, depending on the proportion of office space to laboratory space and the end use of the labs. Higher end projects would include pressurised labs, anti-static flooring, extensive HVAC and installation of medical gases.
To summarise, it is critical to design a laboratory that is not only cost effective but which also suits the requirements of the client and their staff. Ultimately, efficiency and employee well-being are essential to the performance of any laboratory facility.
For further project details and values you can view our laboratory fit out case studies.
If you would like a free consultation to discuss your project please call 0161 998 9726 or email to book an appointment with one of our consultants.