22 Jun

Celebrating Women in Engineering
Women in Engineering – Early Contributions
In 1841 just 100 women were recorded to be working in engineering roles in the UK. The number of women in engineering has grown and in June 2021 was reported by Engineering UK to total 906,785.
Significant contributions have been made by key figures over the years to cement the importance of women's role in engineering and their advances have encouraged generations of female engineers to join the industry.
During the First World War many women took the place of men in engineering and technical roles. Lady Katharine Parsons (1859-1933) was a key figure in championing inclusion and diversity for women in the sector of engineering.
She managed thousands of women working in armament factories to support the war effort.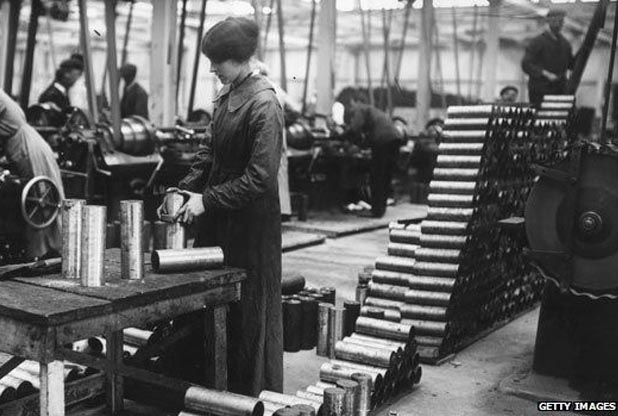 World War 1 Munitions Factory – Read the article on BBC News
Parsons had worked closely with her husband and collaborated on engineering projects to develop an electrical turbine which led to the system of electricity being generated by steam turbines, which is still used today. The Parsons had a home workshop where scale model turbines were made and new methods of winding dynamos were tested. In 1919, Katherine was elected a Fellow of the Institution of Engineers and Ship-builders in recognition of this work and her contribution to shipbuilding.
Parsons worked for greater recognition of female engineers and co-founded and led the Women's Engineering Society  (WES) which was formed in 1919 and continues to support women today.
I am privileged to be distantly related to Amy Johnson (1903-1941) who was another influential character in the world of engineering. I cannot claim any major aeronautical achievements but I may have inherited some of her adventurous spirit and I definitely admire her as a role model.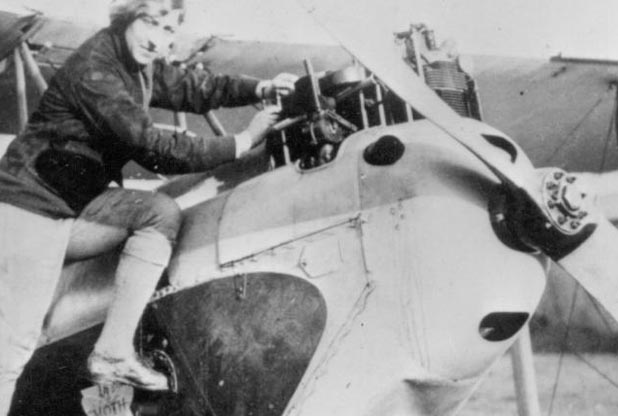 Amy Johnson – Read the article on Sky History
In 1930 Johnson became the first woman to fly solo from England to Australia. At the age of 22 she was also the first woman to receive a ground engineer's certificate from the Air Ministry. Johnson's expertise as an engineer enabled her to maintain and repair her aircraft which allowed her to complete this amazing 19 and a half day journey and break the record for the fastest flight from England to Australia. During the Second World War Johnson became a pilot for the Air Transport Auxiliary. Her role was to support the RAF by transporting aircraft to their required location throughout the UK. She flew unarmed and with no navigational aid which was a significant undertaking.
IET Young Woman Engineer of the Year
Almost 100 years on and today's ambassadors for engineering face different challenges.
Dr. Ama Frimpong is the current IET Young Woman Engineer of the Year. Ama is a multidisciplinary engineer with a background in Mechanical and Materials Engineering and a PhD in Medical and Biological Engineering from the University of Leeds.
Dr. Frimpong leads the engineering teams developing NeutroCheck, a revolutionary low-cost, portable device designed to help identify cancer patients at risk of life-threatening neutropenic sepsis. Her work on this groundbreaking project has earned her recognition as a rising star in the engineering field, and this prestigious award is well-deserved recognition of her dedication and hard work.
As a passionate advocate for STEM education, Dr. Frimpong has made significant contributions to the technical development of a wide range of products and processes, with a particular focus on healthcare innovations.
Ama believes deeply in the importance of encouraging young people, particularly girls and those from minority ethnic groups, to pursue careers in STEM fields. To this end, she has recently started The Invent Foundation, an organisation aimed at preparing the next generation of creators, innovators, and inventors through early STEAM exposure, education and activities.
Her dedication to improving healthcare outcomes through engineering innovation is inspirational. Additional awards include Top 50 Women in Engineering (Inventors and Innovators) by the Women's Engineering Society and Top 21 Game Changers to Watch in 2023 (21toWatch).
Previous Winners of Young Woman Engineer of the Year
Ciara McGrath was voted Young Woman Engineer of the Year in 2021 and specialises in the area of astrodynamics working with industry and policymakers.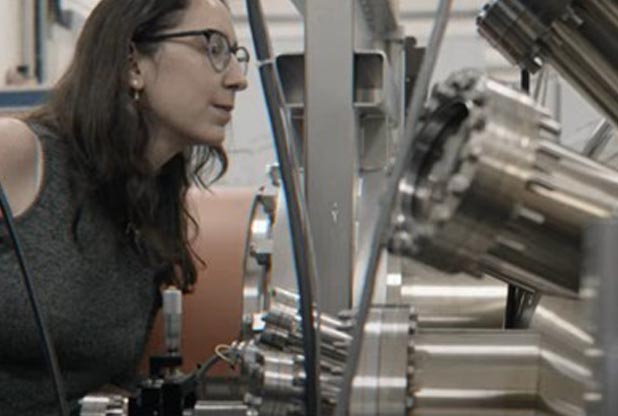 Ciara McGrath – View the image in the YouTube video
Ciara's challenge is to develop sustainable approaches to space mission design which will provide vital data to help support life on earth, whilst preserving the fragile space environment for future generations.
She works to change people's perception of engineering, making complex theories accessible to everyone by the use of video, podcasts and hands on examples.
Ciara is a Lecturer in Aerospace Systems at the University of Manchester and supervises student projects in space system design, supporting the education and development of the next generation of engineers. She has become a role model and an inspiration to girls who may want to follow a career in engineering.
Engineering Laboratories
Engineers are responsible for many developments in modern life, they are involved in researching, designing, building and maintaining the infrastructures all around us.
In the educational sector engineering laboratories play a key role in training students, providing them with the opportunity to learn practical skills and explore solutions to commercial problems.
In the commercial world there are many different sectors of engineering including Aerodynamics, Aeroacoustics, Aerospace, Robotics, Communications, Electrical Engineering, Environmental and Mechanical Engineering.
Lucion Services – Klick Laboratories Fit Out
The facilities required for these applications will vary dramatically from basic workshops to fully equipped testing laboratories.
For any engineering laboratory it is important to provide functional, modern and inspirational environments to encourage future engineers.
Design considerations for an engineering laboratory:-
Provide clear workspaces with sufficient storage to maintain a safe working environment
Assess air conditioning requirements for current activities
Source cost effective extraction units
Provision of specialist LED task lighting
Features of Engineering Laboratory Furniture
A design providing fixed steel framed benching for heavy equipment and mobile lab tables for flexibility is an ideal arrangement for an engineering lab.