30 Sep

Six Tips on Setting Up a New Laboratory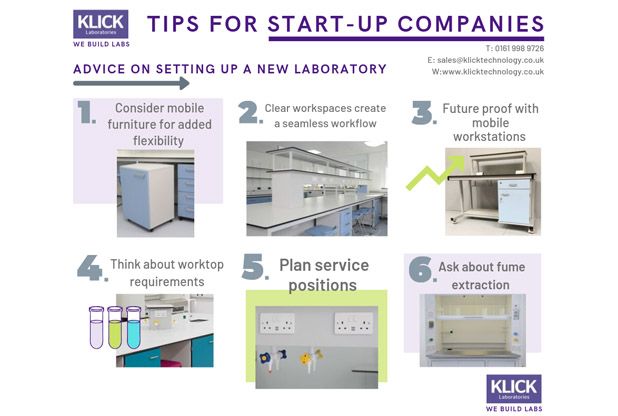 End user preference is key in a laboratory.
Think about your processes so furniture requirements can be analysed and layout suggestions made to optimise workflow and maximise productivity.
What is the predicted daily occupancy and how much workspace is required per person?  Also consider the positions of existing and new equipment so heat output can be calculated and service positions specified.
Think about chemical use as this will impact on your worktop choice.
Once you have established your requirements you can discuss the more technical aspects such as fume extraction and heating/ventilation/air conditioning (HVAC) with a Klick design consultant.
If you would like any advice on setting up a new laboratory our consultants would be very happy to help.
Please email us or call today on 0161 998 9726.
Thanks Clare.