09 Feb

International Day of Women and Girls in Science
Examples of Internationally Successful Female Scientists
In 2022 research.com produced the first online list of top female scientists in the world.  This is a ranked list which recognises female scientists for their contribution in STEM subjects. It highlights examples of successful women in the field of science and aims to increase visibility, inspiring potential science students and graduates.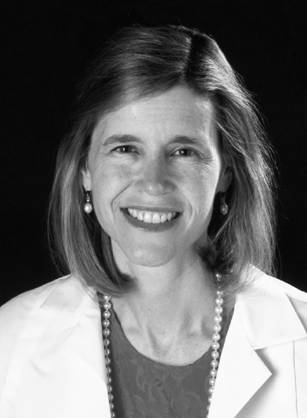 According to this list the top female scientist in the world is Professor JoAnn E. Manson from Harvard Medical School, who is known for her pioneering research in the fields of epidemiology and women's health.
In fact female scientists from the United States dominate the 2022 list with 62.3% of the whole ranking. The UK is the second country in the rankings with 96 scientists or 9.6%
In releasing this annual list of the top 1000 female scientists, the intention is to highlight the fact that given the right opportunity, female researchers have a place in any scientific discipline.
In the 2022 rankings of the best female scientists Harvard University is credited as the top institution with 40 female scientists listed, with other American Universities dominating the top of the list along with Oxford University which ranked 6th.
Examples of British Female Scientific Talent
One of the most prominent recent scientists in the UK is a Professor of Vaccinology at Oxford University and as a mother of three is an inspiration to many girls and young women in Science.
In 2020 Professor Dame Sarah Gilbert became the Oxford Project Leader for ChAdOx1 nCoV-19, a vaccine against the novel coronavirus SARS-CoV-2, widely known as COVID-19.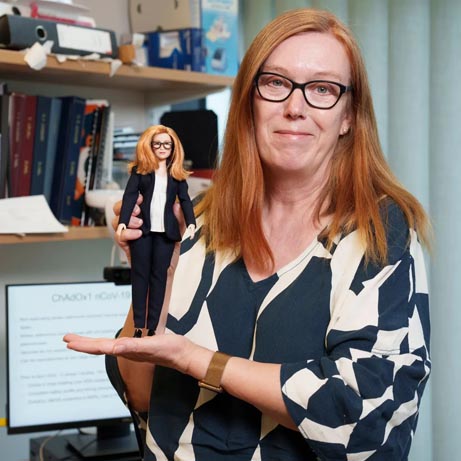 Read about Sarah Gilbert's Barbie in The Guardian
"I am passionate about inspiring the next generation of girls into Stem careers and hope that children who see my Barbie will realise how vital careers in science are to help the world around us," she said. "My wish is that my doll will show children careers they may not be aware of, like a vaccinologist."
The story of the development of the Covid 19 vaccine is a remarkable one. In January 2020 the genetic code was published by Chinese scientists. Dame Sarah and her team worked around the clock and by early February, the lab's version of the vaccine showed a strong immune response when tested on mice. Further work was required to show the vaccine was safe, it was genetically stable and that production could be scalable before the clinical trials on people could start.
In April 2020 the first volunteers were injected with this vaccine and around 1100 people took part in the first human trials. The speed of development was nothing short of a miracle for millions of people around the world.
Dame Sarah commented:
"I have worked in the development of vaccines against infectious pathogens for many years and in the last 2 years have been able to draw on all that I have learned in order to respond to the SARS-CoV-2 pandemic. I have been so fortunate to work with a very talented and dedicated team who made it possible to develop a vaccine in less time than anyone thought possible."
The Influence of Social Media in Attracting Female Scientists
There are many initiatives to encourage female participation in scientific careers and social media has its part to play. Channels such as Instagram, YouTube, and Facebook potentially offer an improved outlet by reaching a younger female audience who are more at home with on-line channels than film, magazines or television.
As an example Women Doing Science was set up in 2018 with daily photos and biographies of diverse international women scientists being posted on Instagram doing research in the lab, field and office. This account has around 100,000 worldwide followers and has since expanded to Twitter and Facebook.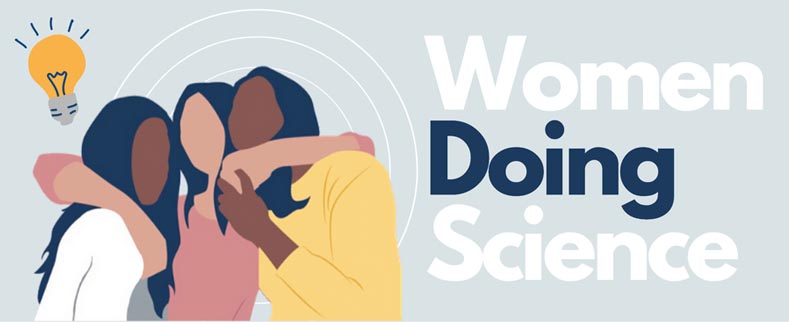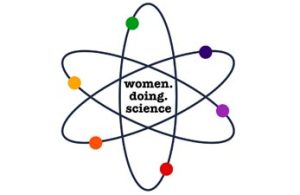 The hashtag #womendoingscience has been used in over 25,000 posts. The aim is to actively showcase scientists with varying identities (e.g., race, location, field of study) to an audience of students and graduate women interested in STEM.
In addition the Twitter hashtag #ThisLittleGirlIsMe can be used to tell stories about women's journeys in all walks of life, including their achievements in science.
By highlighting diverse role models in science a positive association can be established between girls and science at an early age.
Encouraging Girls in Science Education
At Klick we're proud to be involved with initiatives like the one at Northwood College for Girls. Significant recent investment has been made into their new science block, The Alvarium which is home to ten state-of-the-art science laboratories,  including a dedicated Junior School laboratory.
The ethos behind the building is to:-
"provide girls with the ultimate STEAM learning and discovery environment…. where their love and curiosity of science will be constantly ignited and nourished to grow and flourish."

Tim Brown –  Director of Finance & Operations, Northwood College for Girls