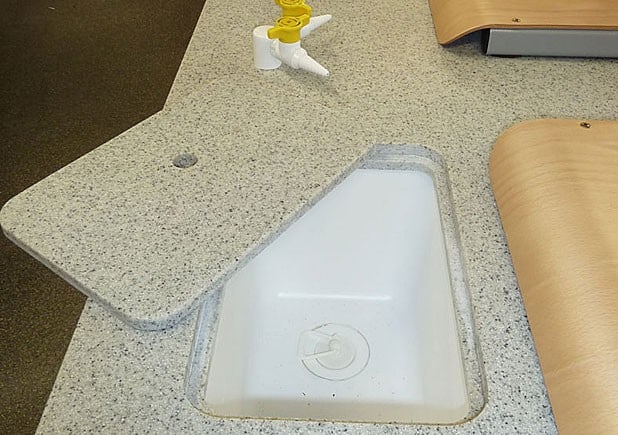 24 Apr

Future Proof Your Lab Design – Spot The Missing Taps!
Klick recently installed a physics lab with a difference! In the future this lab will be used for biology and will therefore need sinks & water taps.
The school had a limited budget for this phase of the work and therefore fitted the sinks, which would be difficult to fit at a later stage but have decided to omit the taps, opting to have them fitted later, when needed.
When planning a lab it is important to consider any future changes in curriculum or teaching requirements which may dictate the facilities required.
If you have any comments or queries about this article please email me.
Thanks Julie