21 Jan

Commercial Laboratory Furniture

In a fast moving industry where staying agile is critical our designers recognise the importance of finding practical solutions that offer flexibility and improved efficiency for end users.

Klick supply furniture to a wide variety of clients who take advantage of our free lab design consultancy.
Research Laboratory Furniture
Our consultants can offer expertise in how to integrate research laboratory furniture layouts with users' M&E and gas service requirements.
Following an in depth analysis of requirements they can provide a specialist design and fitout service minimising the cost of the services in order to provide a streamlined and efficient workspace.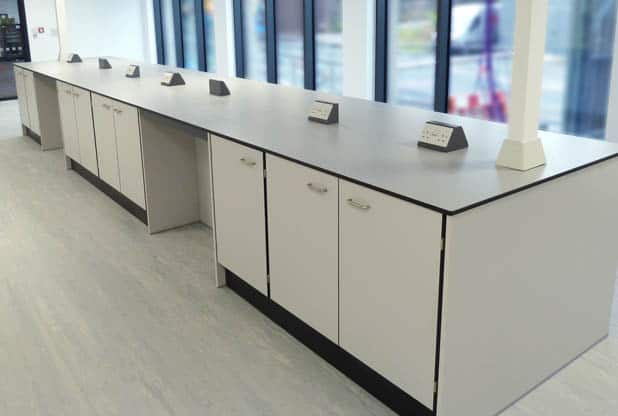 Research Laboratory
Industrial Lab Furniture
Following  an evaluation of the current workflow the needs of the production team can then be assessed and we can offer advice on the best design for your requirements.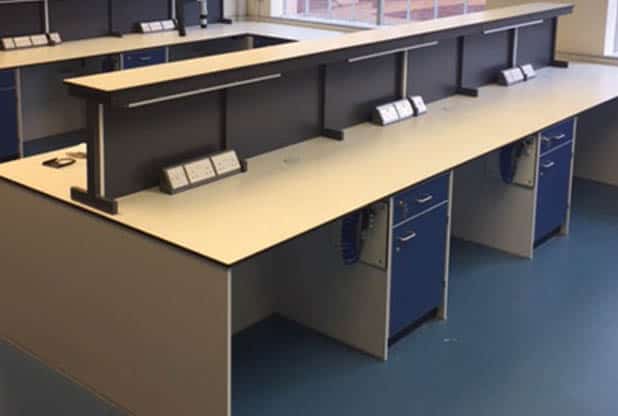 Industrial Laboratory
University Lab Furniture
Well planned attractive facilities can have a huge impact on student engagement and will help attract top students. A university laboratory needs to be adaptable in order to cater for different research topics. Klick can offer advice on flexible layouts and how to add the latest advances in lab design to support students in their studies.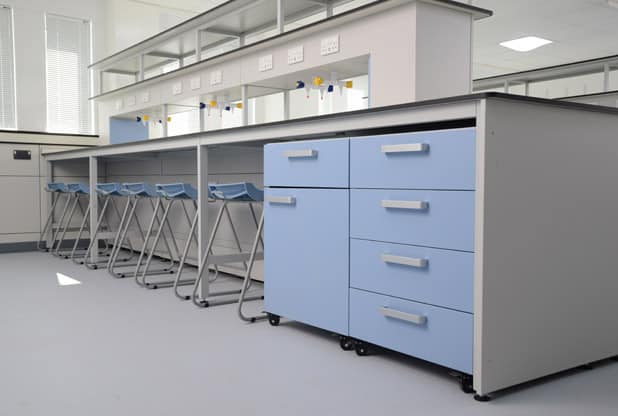 University Laboratory
"They co-ordinated the project well and had a clear understanding of what was required to provide a flexible research space suitable for our students."
Daniel Beacon – Project Manager, Estates Department, University of Kent, Canterbury
It is important to allow for appropriate clinical storage and space for specialist machinery in a healthcare laboratory. Our consultants can advise on the specification of furniture and worktops to provide a well-planned, clinical environment.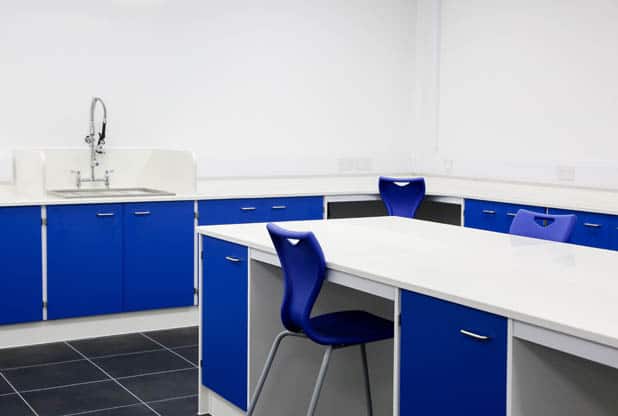 Healthcare Laboratory
Mobile lab furniture can be used in all these environments to add increased flexibility and our consultants would be happy to help with any queries on the available options.
Klick are committed to providing a first class service to our commercial laboratory clients.
If you would like to get in touch for advice on setting up a new laboratory please email or call today on 0161 998 9726.
Thanks Clare.